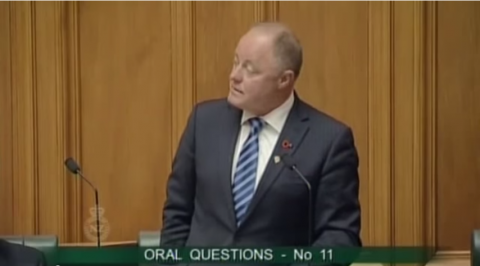 Yesterday (24.06.15) in Question Time at Parliament Jacqui Dean (National—Waitaki) asked the Minister for Small Business, Craig Foss; What steps are the Government taking to improve the way we collect data from rural small businesses?
Rural small businesses will benefit from the annual agricultural production survey now being available online. The survey being available online enables the sharing of information is as easy as it possible. There are around 30,000 rural small businesses and to get the information from these businesses is invaluable.
Over half of the country's export income comes from Agriculture, so the ability to run regular surveys will help keeping awareness on any changes in the sector. All New Zealand rural small businesses can benefit from contributing to the survey
The Minister for Communications announced we are at the halfway point for both ultra -fast broadband initiative and the Rural Broadband Initiative, this will extend to regions across New Zealand, meaning more rural small businesses will be able to increase their productivity, reduce costs, and deliver better results. This also enables those businesses to be able to partake in the Agricultural Production Survey online.
Topic