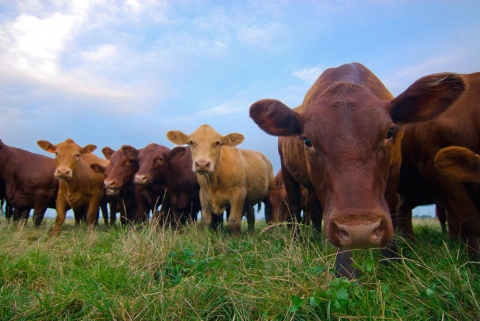 Queensland will be one of the prime beneficiaries of a $1.7 billion federal funding package aimed at developing agriculture and northern Australia.
The cash injection is set to go into the new Northern Australia Beef Roads Fund to help reduce the financial risks of floods and seasonal road closures in the region.
Prime Minister Tony Abbott is expected to publicly unveil the fund this morning at Australia's biggest cattle industry event, Beef Australia 2015, before flying north to Cairns and Darwin.
In a statement, the Prime Minister said the money would help "underpin the future viability of the cattle industry".
The package will rely on CSIRO modelling of the cattle supply chain to work out which road improvements will make the biggest financial difference to the beef industry.
Topic