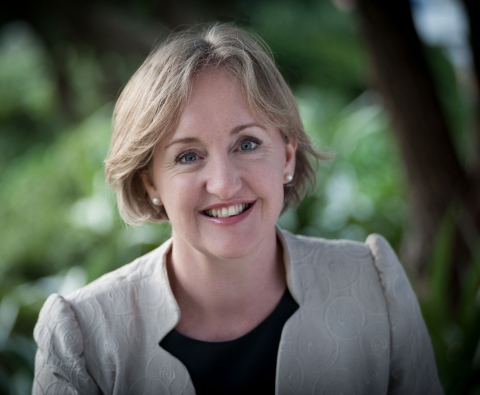 A new pilot programme will soon see Judges making bail decisions automatically receive a new report on defendants' family violence history, Justice Minister Amy Adams has announced. From September 1, the trial will see Judges in Porirua and Christchurch receive a Family Violence Summary report which details all recorded family violence incidents involving each defendant. It includes police safety orders or protection orders, as well as any breaches of these. Ms Adams says it's vital that judges have the best possible information to hand when making family violence bail decisions.
"Bail decisions are critical in family violence cases because the victim is well known to the perpetrator. In a random crime, there is some degree of anonymity, but in family violence, the perpetrator usually knows exactly where the victim lives, and potentially their daily schedule as well," Ms Adams says. 
Before now information judges received about family violence depended on whether bail was opposed or not. It did not always include information about whether previous offences were family violence related, and may not always have been available to the Judge when the matter was first called. This new report means Judges automatically get a summary of all previous family violence offending regardless of whether bail is being opposed or not. 
"Giving judges a clear picture of a defendant's previous pattern of family violence offending when they are making bail decisions is another way to help protect victims from further harm." Ms Adams says the report was developed in partnership with the judiciary and police and is another milestone in the cross-government work to reduce family violence.
"The Government is committed to improving its response to family violence and this pilot is a practical, intelligent example of agencies working together to make real improvements."
We asked Kerry Maw from Rural Women New Zealand what her thoughts was on the new pilot programme.
"I am very pleased to hear of this trial in Christchurch and Porirua.  Any programme which aims to support and protect the victims of violence should be applauded.   Improvements in sharing information to ensure the judiciary are fully aware of a defendants history of violence will help to ensure that appropriate decisions are made around bail provisions.  Ultimately this will further help to protect victims of violence.  Bail provisions and protection orders must ensure the safety of victims and families living in rural communities.  Provision of appropriate support resources and facilities, particularly in isolated locations, is key to this.  We hope this pilot will be successful and that it will roll-out nationally in 2016 as promised.  While the project may not significantly reduce the incidence of domestic violence, we are hopeful that it will help to protect victims when perpetrators are returned to society. We would hope that appropriate funding is made available to ensure the appropriate infrastructure is in place to ensure the secure sharing and management of information." - Kerry Maw 
Rural Women NZ would like your feedback and has set up a survey. The consultation document needs to be read first and can be viewed here. Refer to page 53 and 54 appendix two of the consultation document for the legal definition of domestic violence and its meaning, and meaning of a domestic relationship. 
Research indicates rural New Zealand has on average a higher level of reported family violence than urban New Zealand. However, because of the lack of services and support and the isolating nature of rural, more domestic violence goes unreported, therefore your feedback is important. 
Please access the RWNZ survey here .
Your feedback is sought by the 10th September 2015.
Topic