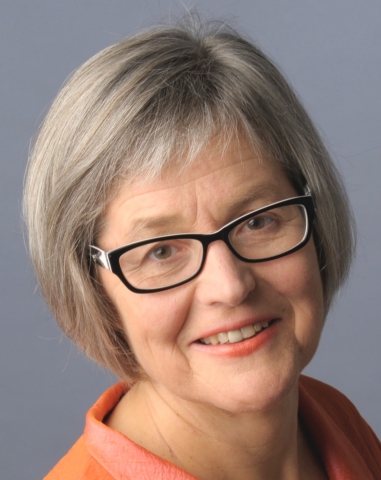 Dairy comment - Eugenie Sage MP
It was an interesting afternoon in Parliament yesterday (15 March, 2016), listening to the Prime Minister repeatedly say "I don't know" to straightforward questions about the effect the dairy downturn will have on farmers, small businesses and rural retailers dependent on a good price on milk solids for their prosperity.
In fact, his admission that he "doesn't have a clue" how many farmers will go under as a result of the dairy downturn shows that the Government is in denial about the scale of the threat facing our wider economy.
After the Reserve Bank predicted late last year that up to 44 percent of dairy farmer loans could become non-performing and Federated Farmers said two weeks ago that 11 percent of dairy farmers were under pressure by banks, you'd expect the Prime Minister to have a basic grasp on the extent of the threat to the economy.
You can't manage what you're not measuring, and the National Government is clearly not measuring. Or listening.
In fact, the Government has done a lot of talking, and not much listening for the last eight years. It has duped farmers into thinking that there would be a never ending river of white gold, luring them into large amounts of debt, incentivising large irrigation schemes with the promise of big returns, but the opposite is happening.
Throwing good money after bad through large irrigation schemes and pretending the dairy sector is business as usual is not helping farmers and small businesses cope with the current downturn. Irrigation has encouraged farmers into a high cost, high input model focused on maximising production rather than increasing profitability. Now production costs are too high.
The last thing New Zealand needs is more farmers going into greater debt to pay for irrigation infrastructure that is not helping them grow their profitability.
What the whole dairy downturn shows is that the Government is out of ideas, and has its head in the sand about real issues facing New Zealanders.
It says that to help the dairy sector, parties like the Greens should support the TPPA as if it is a silver bullet for all our woes. The TPPA will only reduce some tariffs for New Zealand dairy exporters – though not all the tariffs in the USA, Canada, and Japan – and the tariffs won't be fully reduced until 30 years after the TPPA comes into force.
The cost of these tariffs at the moment is only about 2 percent of our dairy export value; a drop in the bucket. So in 30 years the TPPA might make a marginal difference for farmers and dairy exporters – but it won't do anything to help farmers tomorrow, next week, or even next year.
The next crisis farming will have to deal with is climate change. Adapting to the conditions caused by climate change will also require leadership from the Government, leadership it seems unwilling to show.
Ministers are sticking with their 'growth at all costs' strategy, which is clearly not working out that well.
With increasing numbers of dairy cows per hectare on the nation's farms – double since 1990 –  the Government has created a perfect storm, where the demand for water is ever-increasing but less likely to occur naturally. In just 11 years, the number of dairy cows in the Canterbury region has risen from 542,000 to 1,304,000 – a rise of some 140 per cent.
So if farmers are faced with increasingly frequency of droughts, what can they do about it? Irrigation has made the conversion to and intensification of dairy farming easier – in the short term. But in the long term, it forces farmers to become reliant on irrigation schemes, investing big money in irrigators and more stock that they can't keep alive without substantial irrigation, hence the need for water becomes more important. It's a vicious cycle. 
That's one of many reasons why we have called for a moratorium on new large scale irrigation schemes.
We'd like to see the $1.6 million the Government just threw at new irrigation schemes like the Ruataniwha dam used to boost the Rural Support Trusts, and help farmers deal with the stressful situation they find themselves in. We'd like to see Rural Support Trusts support farmers while they transition away from the high input model to lower input, mixed land use, more environmentally sound ways of farming, like organic milk production, that are more profitable.
Eugenie Sage, Green MP and Green spokesperson for Primary Industries and Environment.
Topic