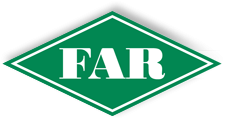 Dieting fads and self-diagnosed intolerances are dramatically altering the consumption of grains and legumes in New Zealand according to a national survey.
Over 500 people aged 2-70 years participated in the recent New Zealand Grains and Legumes Consumption and Attitudinal Study, which compared New Zealander's eating habits with those of our trans-Tasman counterparts.
The survey, run by the Grain and Legumes Nutritional Council (GLNC), considered the consumption of different food categories, quantities and consumer profiles to gather a broad and accurate picture of consumer behaviours.
It found that New Zealand consumers have had a dramatic overall change in attitudes and consumption since similar information was collected in 2011.
Included in the survey were core grain products like breads and cereals, as well as non-core grain foods which covered a range of soy products, sweet baking and takeaways.
It was found that 95 per cent of New Zealanders are consuming grain foods, with men eating more than twice the number of serves per day than women.
Breads are the most commonly consumed foods, followed by breakfast cereals, of which wheat biscuits and oats are the most common types.
Results also showed that females are significantly more likely to avoid gluten and grain foods than males, attributing this behaviour mostly to weight loss. Respondents from this group said the gluten-containing products made them feel 'bloated' and they avoided them to 'maintain energy throughout the day.'   Females aged 19 to 30 were the most likely group for these behaviours, and most of those who cited gluten intolerance and IBS (irritable bowel syndrome) acknowledged they were self-diagnosed.
New dieting fads such as the low-carb high-fat diet, the Paleo diet and a mainstream shift to gluten-free diets appear to support a desire for lower grain consumption. The Grains and Legumes Nutritional Council General Manager Michelle Broom says the Paleo movement has seriously damaged the reputation of grains in the food industry.
"Even though diets like Paleo are nearly impossible to sustain, the belief that grains are 'bad for you' has spread so rapidly that many consumers are reluctant to trust one of our most reliable and nutritious food sources. There is so much fear and confusion around what we put into our bodies that the word 'refined' has come to mean something other than 'to break down grain'," says Ms Broom.
FAR CEO Nick Pyke says these changing attitudes are affecting New Zealand grain and legume growers.
"The apprehension towards grains and legumes inevitably effects our growers. As demand decreases, their crops are often coming second to other food alternatives."
Mr Pyke believes that the lack of nutritional knowledge around grains and pulses needs to be addressed, much as knowledge about the benefits of fruit and vegetable consumption has been.
"The '5+ a Day' campaign has been a great promotion for fresh produce, and a similar approach could help people understand the importance of grains and legumes. Consumers are often unaware that four servings of grains and legumes a day are beneficial to daily food consumption."
The survey showed that very few pre-schoolers aged two to four are getting their recommended four daily serves of grain-based foods, and that generally, New Zealanders have a limited awareness of legumes and of their nutritional benefits, with only 29 per cent including them in their diet. As far as legume consumption goes, the most prevalent legume food consumed is baked beans, closely followed by chickpeas. Only five per cent of the total population consume soy milk, and of these, the majority are women, children and young people, rather than men.
Over half of respondents stated that perceived health benefits, flavour, and value for money were reasons to include legumes in their diet. Half also said they enjoy the flavour of legumes, and a third found them good value for money.
The key barrier for legume consumption in males was low consideration in the diet, and for females it was lack of understanding of how to use them in cooking.
Purchase interest was another significant part of the survey, with the majority of female participants saying they would be more likely to buy a product with the claim 'very high wholegrain' and 'excellent source of fibre'.
Ms Broom says a benefit to come from the shift away from traditional or refined grain, is the emergence of new products.
"We are now seeing products like brown teff grain or lower carb options gain prominence in the market, and luckily for us, 'gluten free' doesn't mean 'grain free'. However, health-conscious consumers are often looking for the 'silver bullet' or someone to blame for health or weight issues, and unfortunately, lately that has been carbohydrates," she says.
The project has been a result of the GLNC strategy launch for 2014-2016 which prioritises proactive communication of the advantages of grain and legumes in New Zealanders' diets.
Further information about the survey:
·         Every two years the Grain and Legumes Nutritional Council (GLNC) surveys a sample of the Australian public. Results provide key information about changing trends in consumption and preference.
·         A number of unique inputs made the New Zealand survey distinctive from the Australian version, and the design of the questionnaire was changed to be more relevant to participants.
·         The research method was a survey process in diary form from which the data was sorted by age, gender and location to ensure appropriate presentation of the whole country.
·         Data was taken over a seven day period to see the varying behaviours through different days of the week.
·         The GLNC survey suggested in its summary that targeted intervention is needed within these groups to raise awareness on current guidelines, improve knowledge on the health benefits and reduce misconceptions such as 'grain foods lead to weight gain.'
Topic