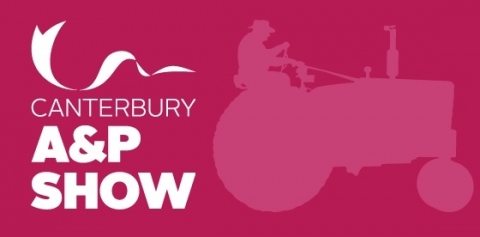 Sheep farmers are being encouraged to enter the Canterbury A&P Show's new and improved Mint Lamb Competition after feedback from entrants prompted an overhaul of the existing competition.
The nationwide competition, now in its ninth year is open to all breeds and celebrates the quality and variety of lamb available in New Zealand with a focus on increasing consumption of the country's largest export earners.
Greg Burgess, Competition Convenor and General Manager of the New Zealand Sheepbreeders' Association said that the new competition structure ensures a fair and transparent overall result.
"The overall winner of the competition will now be decided on a points accumulation from the Yield, Tender Testing and Final Taste Testing stages of the competition, rather than relying on the Taste Test alone to determine the winner.
"We have also included a new category for the highest yielding lamb and adjusted the Schedule of Classes. All of these changes better reflect the lamb industry's requirements."
Lambs must be current new season, born after 1 July 2015. They will be judged on the hook at an Alliance plant for Best Overall Yield. The top four lambs in each of the three new classes (Dual Purpose x Dual Purpose; Dual Purpose Dam x Terminal Sire; Terminal x Terminal) will be selected as semi-finalists and sent to be Tender Tested at Lincoln University, before being taste tested at the 2015 Canterbury A&P Show on Wednesday 11 November where the overall winner and highest yielding lamb will be announced. 
Along with bragging rights, the 2015 overall winner will receive a trophy, show ribbon, cash prize of $1000, 2.5 litres of Zolvix, Elanco Optiline Back Pack and Spray Gun Applicator. The highest yielding lamb will win $750 cash along with product from Elanco. There are also cash prizes and Elanco products up for grabs for the winners and runner-ups in each class.
There is no entry fee for the competition; proceeds from the gift lambs will be credited to the Canterbury A&P Association to support the development of the Canterbury A&P Show. To receive an entry form or for more information on the Mint Lamb Competition, contact the Show Office on 03 343 2136 or email bindy@theshow.co.nz. Entries close Wednesday 21 October 2015.
The Mint Lamb Competition is proudly supported by Alliance, Hazlett Rural Limited, Elanco, Allflex and Ellesmere Transport.
Topic