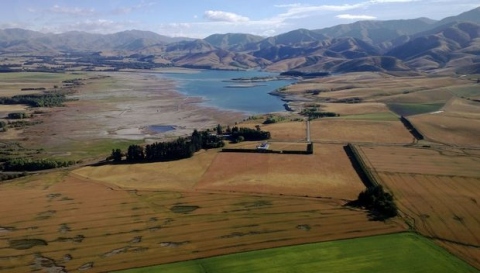 The South Island drought has been extended until the end of June. Nathan Guy visited the area this week and has added another $150,000 for relief with $40,000 going to the Rural Support Trust for North Canterbury farmers. 

Reports suggest that sheep and beef farmers in drought affected areas have reduced their stocking rates by 40 percent leaving them with massive restocking problems as and when the drought does pass. 

Supplementary feed and loss of production has led to drought affected farmersfacing up to $400,000 costs as the drought goes into its second year.

Grain growers are struggling as prices remain very low. What was selling for$420.00 a tonne recently is now returning $280.00 a tonne. Many growers haveswitched to other crops in the hope returns will be greater. 

The wet weather has been greeted with glee by most farmers, but it has cost those with grass seed crops mown and waiting to be harvested dearly.
Topic