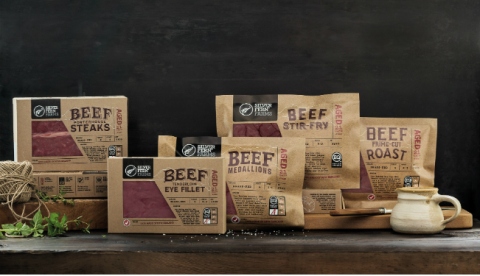 Farmer co-operatives exposed to takeovers
The proposed purchase of 50 percent of Silver Fern Farms (SFF) by Chinese Shanghai Maling Aquarius should stand as a warning to all farmer co-operatives about their vulnerability to takeover, West Otago farmer Allan Richardson says. "Which will be the next co-operative to fall to foreign control? The Shanghai Maling/SFF deal shows us all co-ops can be brought out at a price," he says.
Richardson is working with a group of South Island farmers on an alternative proposal to the Chinese offer for SFF.
"As has been pointed out by commentators this week, co-operatives can cede control to outside interests by a simple majority vote of their members, the situation facing SFF this week," Richardson says.
Richardson is standing for one of the two farmer director positions on the board of the Farmlands co-operative and says sound governance and close engagement with farmer-shareholders are key to the future.
"Sometimes you need to balance strong board room experience with those who are prepared to stand up and fight for their fellow shareholders," he says. "This year both our fertiliser co-operatives have borrowed money to pay dividends to farmer and Alliance paid dividends out of term debt," he says. "While it is always good for farmers to have money in their pockets, it's also important to be aware of the wider issues."
He says farmers have tolerated poor performance from SFF for a number of years while debt ballooned. "The result is there for all to see as farmers fight to retain control of their co-operative under pressure from the banks," he says. "If we want the co-operative model to survive, we must engage with farmer-owned organisations, ensure their governance operates to the highest standards and that they operate with a sustainable financial structure that doesn't leave them at the mercy of external organisations."
Talking about the efforts to put together an alternative to the Shanghai Maling proposal for SFF, Richardson says this was to highlight an alternative option which allowed farmers to keep control of their co-op "It was never our job to put the rights issue/underwrite together," he says. "Farmers need to look at the current profit projections and the success in reducing debt from $300 million to $90 million in only three years ago when considering whether they should provide the additional $90 million support the banks are demanding.
"A forecast profit of $46 million shows that SFF have already turned the corner financially and from next year we will have to give half of that away." He says farmers need to decide for themselves what control of their own organisation is worth.
Topic