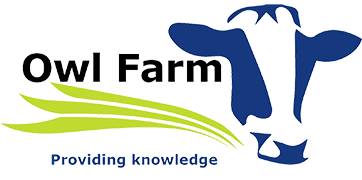 A constructed treatment wetland, heifer management and environmental opportunities are just some of the topics of an upcoming farm focus day where the dairy farming community can see a dynamic joint venture demonstration farm in operation and hear from industry experts.
Owl Farm, the St Peter's School and Lincoln University Demonstration Dairy Farm, will host its fourth and final farm focus day of the year on 25 November, with guest speakers from LIC, Fonterra, Ballance and Opus. Owl Farm Demonstration Manager Doug Dibley will also give an update on the season so far.
LIC are going to present around heifer management, Owl Farm's current and potential future mating strategy, and provide insights around its culling guide. Attention will then shift to the Healthy Rivers Plan for Change/Wai Ora He Rautaki Whakapaipai. A Fonterra Policy and Strategy Manager, along with one of the farmers on the Collaborative Stakeholders Group, will provide an overview of changes on the horizon and what these are likely to mean for dairy farmers within the Waikato.
Ballance will discuss the result of Owl Farm's nitrogen report, an obligation under the Sustainable Dairying Water Accord, and what this means for the farm, as well as the soil testing regime and fertiliser plan. Opus and Ballance will finish the session with an overview of several options available to Owl Farm to better manage its environmental footprint. One of these will be the constructed treatment wetland, which is to be developed in the new year thanks to generous funding assistance from the Waikato River Authority.
The goal of Owl Farm is to apply proven research, utilising good on-farm practice and scientific monitoring to provide an example of optimal production, economic performance and environmental sustainability. In conjunction with the farm's partners, Doug is developing a blueprint for this through the work being done at Owl Farm. He sees the farm as part of a broader strategy to develop agri-business and strengthen the primary sector.
"Ensuring that as an industry we are both economically and environmentally sustainable is top of the agenda," says Doug. "Owl Farm is a valuable resource for the farming community, providing access to world class resources, information and on-farm practices. The farm focus days are an opportunity for farm owners, farm workers and rural professionals to meet, network and share ideas."
Topic