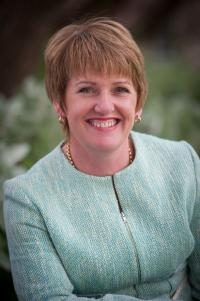 Associate Minister for Primary Industries Minister Jo Goodhew leaves for South Africa today to attend the XIV World Forestry Congress.
Held once every six years, it is an opportunity to engage with international forestry leaders and delegations on a range of forestry issues.
Mrs Goodhew will also launch New Zealand's Third Country Report on the Montreal Process Criteria and Indicators, which demonstrates New Zealand's sustainable management of natural and planted forests to the international forestry community.
"There is an increasing demand worldwide to show the legality and sustainability of forestry products, and this is an excellent opportunity to tell New Zealand's sustainable forestry story to an international audience," says Mrs Goodhew.
"As a nation with substantial expertise in forest management, and a highly productive planted forest sector, New Zealand has a wealth of knowledge and expertise to share."
Mrs Goodhew will meet with the South African Minister of Agriculture, Forestry and Fisheries to discuss bilateral trade, and also key New Zealand primary industries business partners.
"Last year South Africa imported around $60 million of wood pulp, $43 million of dairy products, $11 million of seafood and $11 million of meat and wool products," says Mrs Goodhew. "I look forward to this opportunity to promote New Zealand's primary industries to this important market." 
Mrs Goodhew will be in South Africa from 6 September to 10 September.