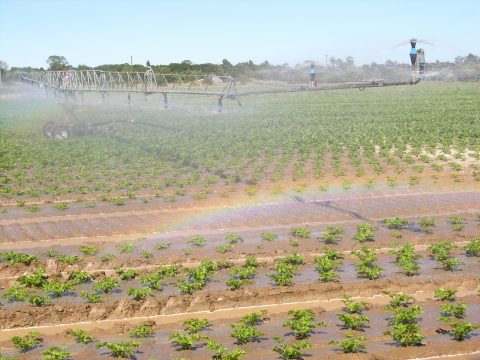 With a new environment and irrigation set of rules being announced bu E-Can this coming weekend, it is timely to look at the fact that there are already organisations that are lying down rather than fighting.
Horticulture NZ for example say new rulings affecting them are unworkable.
"An unworkable and economically damaging recent Environment Court decision will not be challenged by Horticulture New Zealand because of the cost and time involved."
"The court's decision to uphold an appeal from Ngati Kahungunu in Hawke's Bay was based on the interpretation of the words "maintenance and enhancement" of freshwater bodies. 
The Court says those words mean the water quality within every single water body must be managed in a way that water quality is maintained or enhanced. 
HortNZ believes this interpretation is going to cause huge problems because it goes against the direction the government has taken in its national policy for freshwater, which allows local communities to decide how their water bodies are maintained"
Let's hope those who make the rules can listen to those who pay their wages.. 
Topic