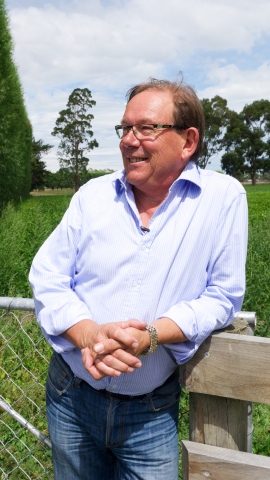 Great news, we are about to launch what is to farming communication what the wheel was to transport.
Called ON THE LAND it is a one hour farming programme with all the old favourites telling you the good and the bad, plus a huge website and social media aspect.
The TV programme is at 8pm Sundays on FACE TV in Auckland and nationally on Sky  Channel 83 and repeated at 11pm on Wednesday nights.
We launch on the 5th April [no rugby or Coronation Street to challenge the viewing] and the website also called ON THE LAND enables everyone to get to the information 24/7 "On any screen, anywhere, anytime." A case of we will be delivering the audience and the content for advertisers and certainly being the one stop point for anyone wanting or needing information.
We are launching at the South Island Field Days, with profiles of a group of top operators, and  speaking with the Minister for Primary Industries Nathan Guy.
We are living in exciting times and I am totally buzzed about being part of taking farming and the farming industry into the arena that the rest of the world is heading.
After 40 odd years, I can't believe the spring in my step and the glow I am getting from taking this quantum leap !      
Look forward to catching up, Rob.