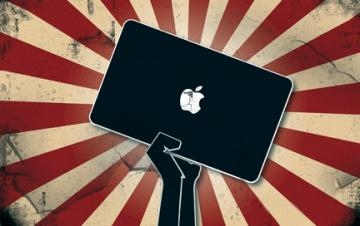 As Bob Dylan said in the 60s, the times they are a changing. They sure are. One big change is how people access information. We know that television is no longer the only game in town for distributing and watching video – the online revolution is going gangbusters.
The Internet and social networking platforms have provided content creators and advertisers
with a cost-effective way to communicate directly with their target market. For audiences, discovery is no longer about flipping through channels or a TV guide, it's about listening to friends' recommendations and glancing at social media feeds when they have time to do this.
At On The Land our goal is to make quality content about farming matters available to as many people as possible – anywhere, anytime and on any screen. While we will have a one hour show screened on FACE TV via Sky TV's Channel 88 on Sunday nights at 8m (and repeated at 11pm on Wednesdays), our content will also be broken up into short and searchable segments. We will provide these segments to our advertisers to distribute and share through their own social channels.
But hey don't just take our word on the online revolution taking off, here's what CEO Of YouTube Susan WojCicki says "We're in the middle of a big revolution with video and YouTube playing a key role." Adding to this is PepsiCo CEO Global Frank Cooper says "In the last year we have increased our spend on video and YouTube by 50%."